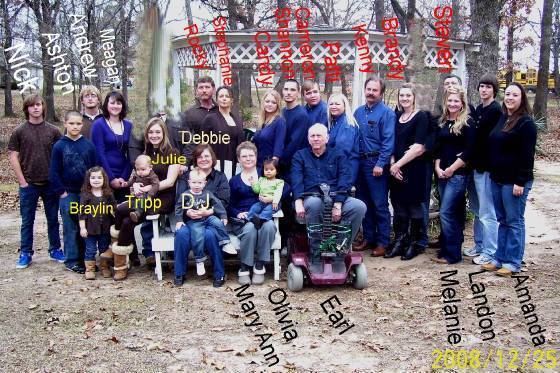 Mary Ann & Earl Johnson's family, December 25, 2008.
We have 4 children: Debbie, Patti, Rocky and Shannon.
Debbie had two daughters, Melanie and Brandi.
Melanie's family: Melanie & Steven, and their three children, Amanda, Landan and Olivia.
Brandi's family: Brandi & Doug, and their son D.J.
Patti's family: Patti & Kenny and their son Cameron.
Rocky's family: Rocky & Stephanie, and Rocky's 3 children: Julie, Andrew and Nick.
Julie's family: Julie & Tracy and their 2 children, Braylin And Tripp.
Shannon's family: Shannon & Candy and their son Ashton.
Since then Shannon and Candy have had two more childre: Peyton and Tegan.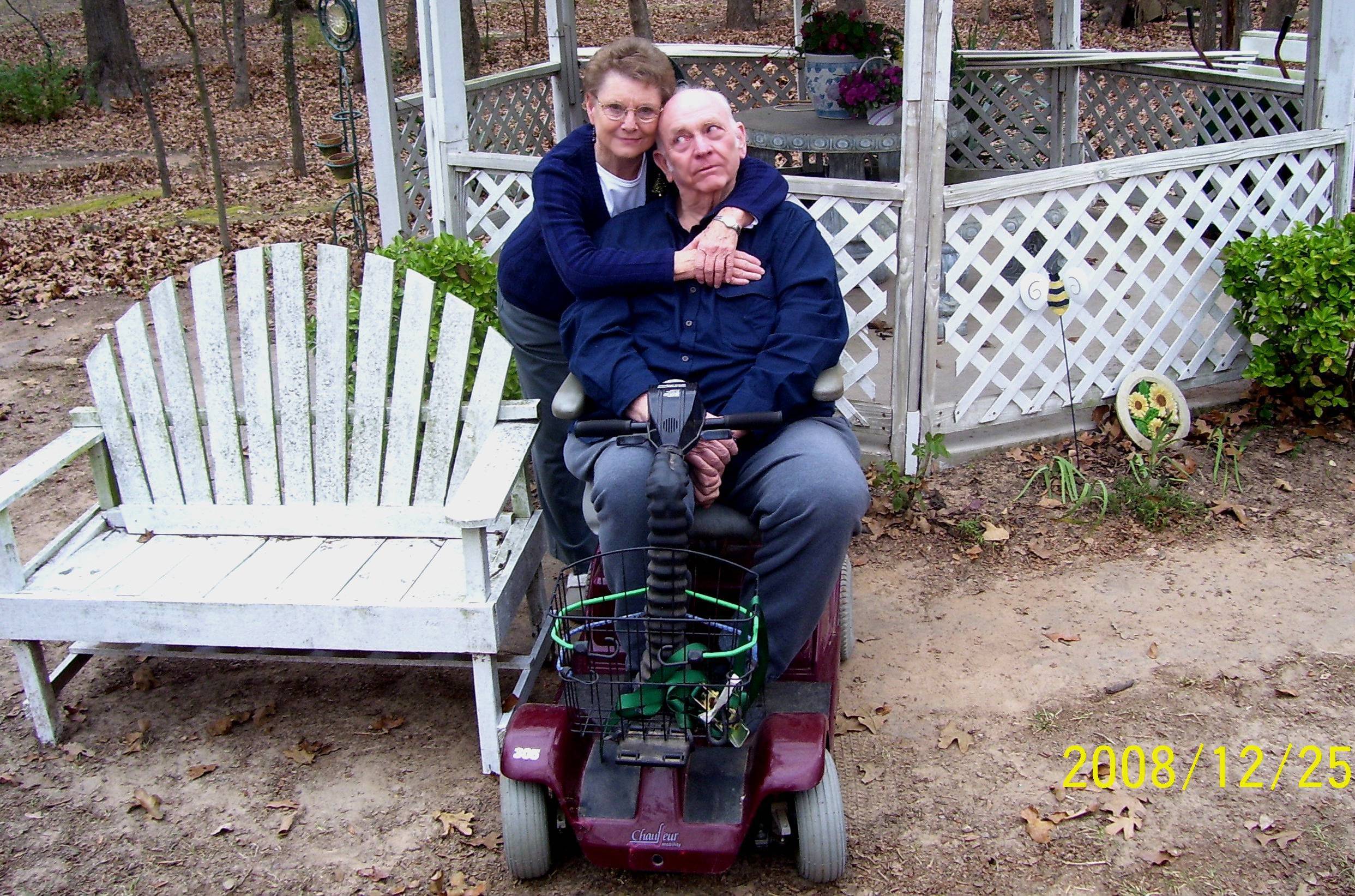 Mary Ann & Earl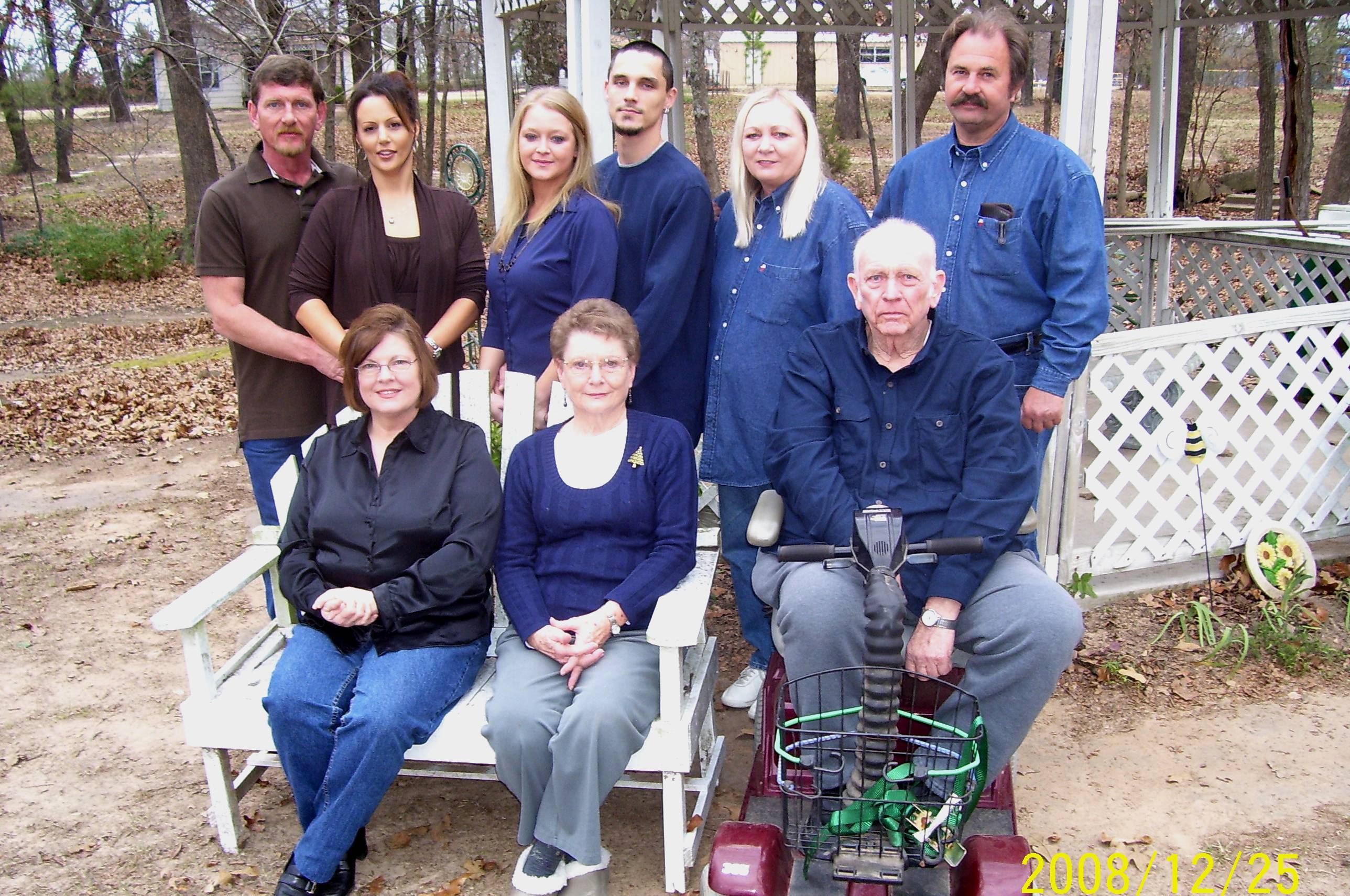 Standing: Rocky, Stephanie, Candy, Shannon, Patti and Kenny.
Seated: Debbie, Mary Ann & Earl.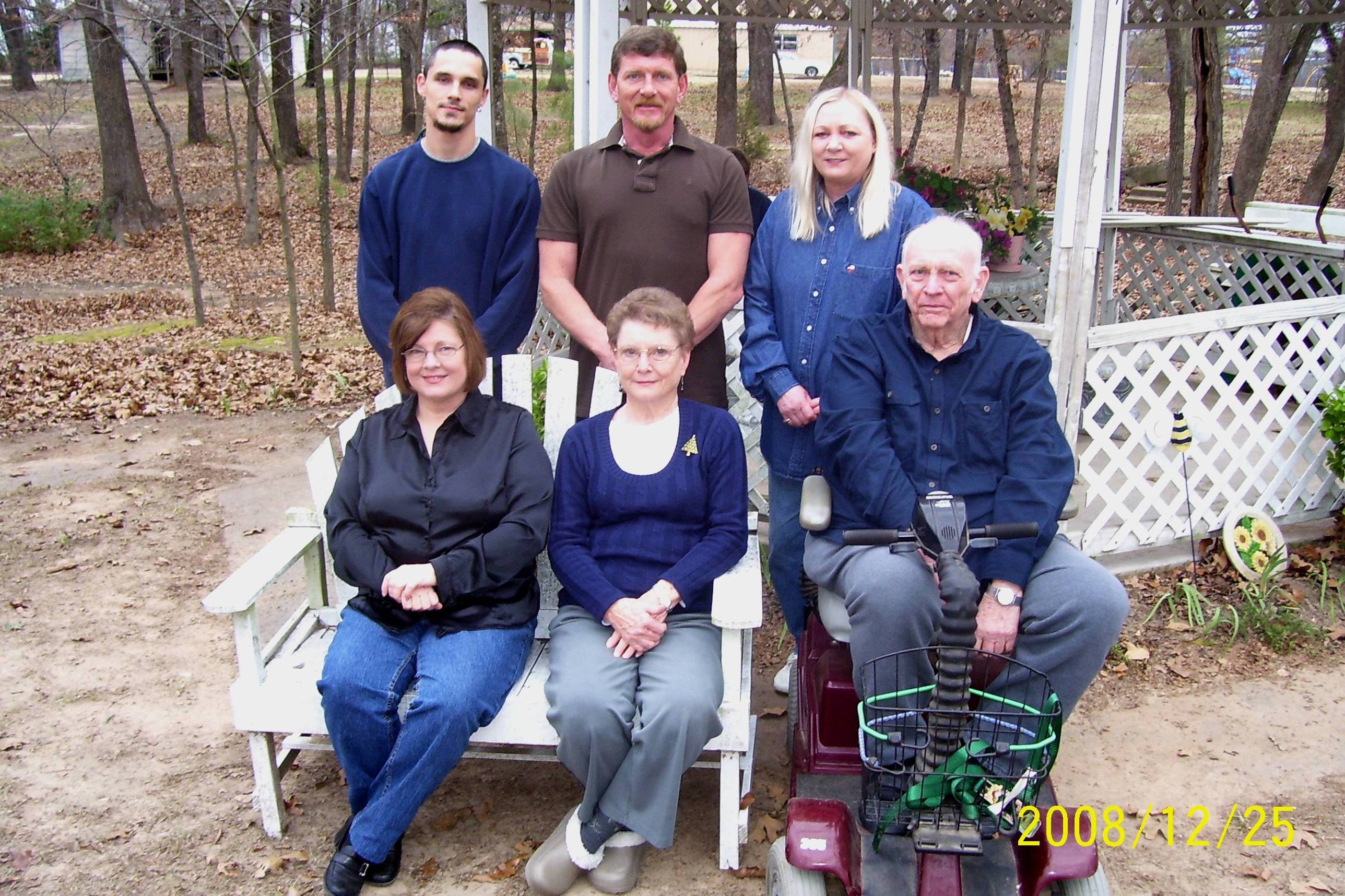 Standing: Shannon, Rocky and Patti.
Seated: Debbie, Mary Ann & Earl.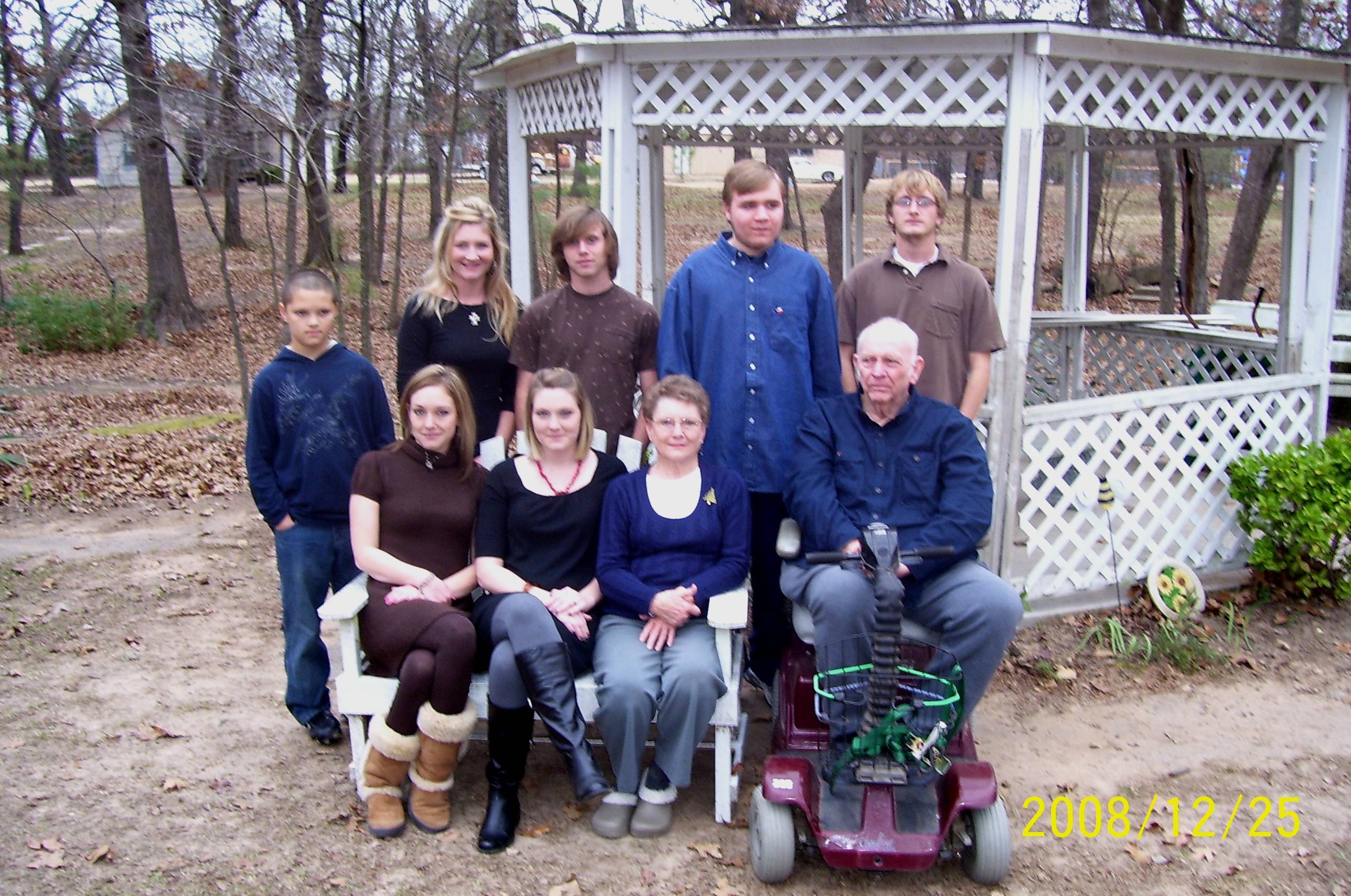 Standing: Ashton, Melanie, Nick, Cameron and Andrew.
Seated: Julie, Brandi, Mary Ann & Earl.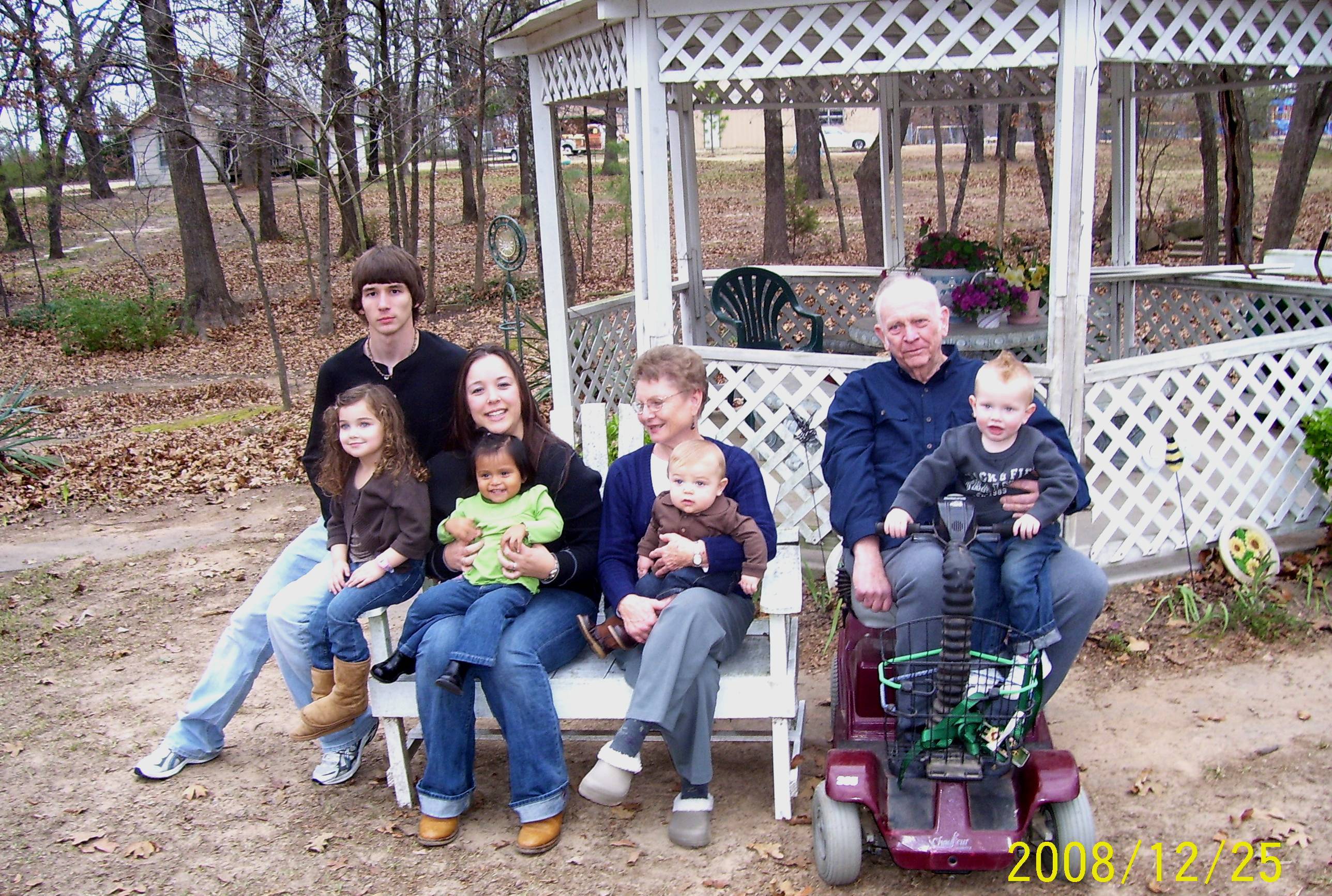 Landan (holding Braylin), Amanda (holding Olivia), Mary Ann (holding Tripp) and Earl (holding D.J.).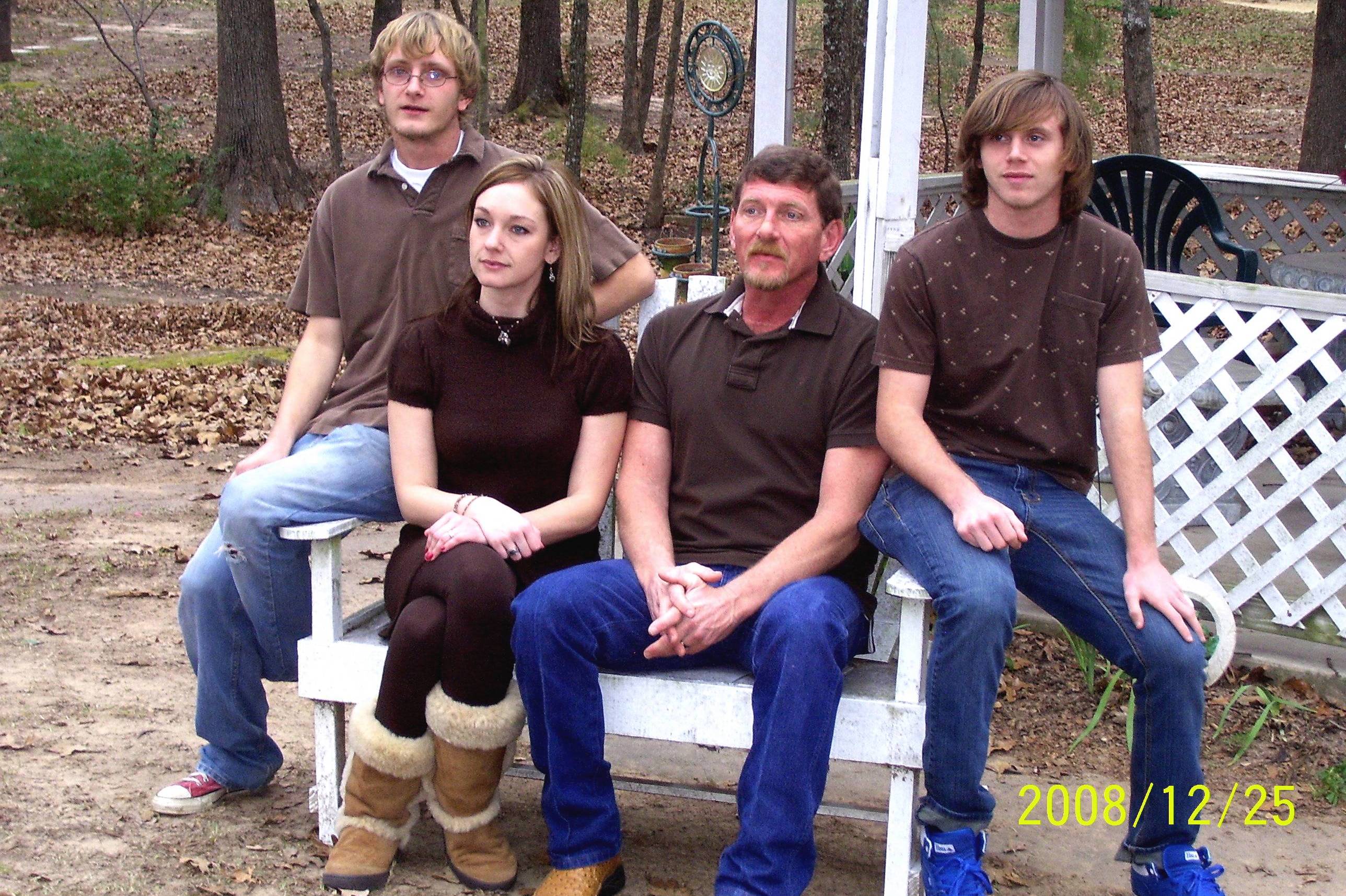 Andrew, Julie, Rocky and Nick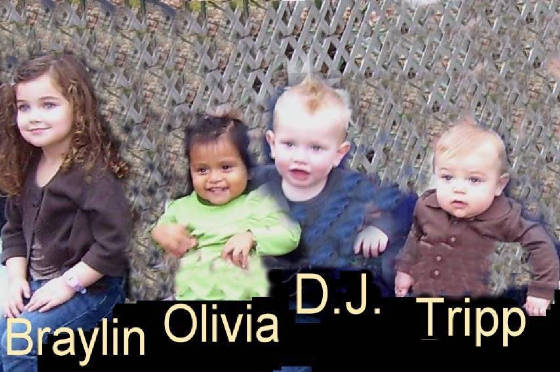 Our 4 Great Grandchildren
Shannon & Candy and their son Ashton
Click on: Johnson Family, page 2